END USER LICENSE AGREEMENT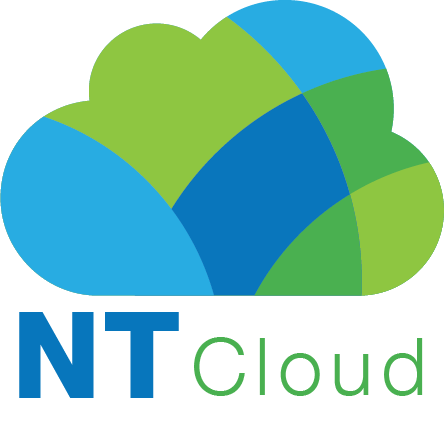 AS A NORTHTRAC USER, YOU ARE RESPONSIBLE FOR THE PATIENT/CLIENT INFORMATION, PATIENT PHOTOS OR OTHER PROTECTED HEALTH INFORMATION (AS DEFINED WITHIN THE HIPAA REGULATIONS, PHI) THAT YOU ENTER INTO NORTHTRAC. Per HIPAA regulations, Northtrac is considered a business associate and accordingly has included a business associate addendum within the Privacy Policy, referred to below. You may not use or disclose any PHI in connection with the website without having first agreed to a HIPAA Business Associate Addendum, which is incorporated into this Agreement by reference.
Your use of the Website is governed by our Privacy Policy and HIPAA Business Associate Addendum. By using the Website, you indicate that you understand and agree to the practices described in the Privacy Policy and HIPAA Business Associate Addendum. Our privacy policy and HIPAA addendum may be accessed by clicking on the "Privacy Policy" link at the bottom of any page of the Website or by clicking here: http://www.northtrac.com/end-user-agreement/.
INFORMATIONAL NATURE OF THE SITE: NO MEDICAL ADVICE
THE INFORMATION ON THE WEBSITE IS INTENDED FOR USE AS CONTINUING EDUCATION ONLY AND SHOULD NOT BE CONSTRUED AS MEDICAL ADVICE. THIS INFORMATION SHOULD NOT BE USED IN PLACE OF SEEKING PROFESSIONAL MEDICAL ADVICE, DIAGNOSIS, OR TREATMENT BY LICENSED PRACTITIONERS. NORTHTRAC DOES NOT PRACTICE MEDICINE OR LAW, AND DOES NOT OFFER ANY OTHER PROFESSIONAL ADVICE OR SERVICES. YOU ASSUME FULL RESPONSIBILITY FOR APPROPRIATE USE OF THE INFORMATION AVAILABLE THROUGH THIS WEBSITE.
If you think you may have a medical emergency, call your doctor or 911 immediately. Northtrac does not recommend or endorse any specific tests, physicians, products, procedures, opinions, or other information that may be mentioned on the Website.
CHILDREN AND INTERNATIONAL USERS
The Northtrac Website is designed for adults 18 years of age or older. Users under the age of 18 are not permitted to use the Website. By using the Website, you agree to provide Northtrac with accurate information concerning your age or identity as requested by Northtrac. You also agree not to assist children under the age of 18 in accessing the Website.
If you are not a U.S. resident, you may access the Website solely at your own risk and are responsible for compliance with local laws and regulations, if applicable. By disclosing your personal information to the Website, you consent to the uses of such information described in the Privacy Policy, located at http://www.Northtrac.com/privacy, and acknowledge that such disclosure and use shall be governed by the applicable law of the United States and the State of Pennsylvania and not the law of your home country. Do not disclose any personal information to the Website if you do not agree to the foregoing.
PASSWORD AND SECURITY
You are solely responsible for maintaining the confidentiality of any user name and password you use to access the Northtrac Website and are fully responsible for all activities that occur under your password or account. You agree (i) to notify Northtrac immediately of any unauthorized use of your password or account or any other breach of security and (ii) to ensure that you exit from your account at the end of each session. Northtrac cannot and will not be liable for any loss or damage arising from your failure to comply with this provision.
LINKED WEBSITES AND ADVERTISING
Northtrac provides the ability for third parties to post services and content on Northtrac that is not reviewed by Northtrac. Northtrac may also provide links to the websites or services of third-party sites. Such services and content of third parties and links to such third-party sites do not constitute an endorsement by Northtrac of such sites or the products, content, materials, or information presented or made available by such providing parties or sites. You acknowledge and agree that Northtrac is not responsible for any damages or losses caused or alleged to have been caused by the use of any third- party services, content, or sites or from the products, content, material, or information presented by or available through those services, content, or sites.
This Website and its content (but not the content of third-party sites) are hosted by azure.microsoft.com, Inc. You transmit data to a server located in East US subject to United State law.
ACCREDITATION
NORTHTRAC IS NOT RESPONSIBLE FOR ENSURING THE VALIDITY OF ANY CONTINUING EDUCATION OR MAINTENANCE OF CERTIFICATION CREDITS; ISSUING NOTIFICATION OF CREDITS OR CERTIFICATION; ENSURING THE SUFFICIENCY OF CREDITS FOR LICENSE RENEWAL, HOSPITAL BOARDS, MAINTENANCE OF CERTIFICATION, OR RECOGNITION PROGRAMS; ENSURING PROGRAM CONTENT IS SUFFICIENT TO EARN CONTINUING EDUCATION CREDIT; OR ENSURING THE ACCURACY OR COMPLETENESS OF PERSONAL TRANSCRIPTS.
DISCLOSURE OF AFFILIATIONS
Northtrac works with a variety of third parties to provide the content and services available on this Website and to provide links to other websites. These third parties include, for example, accrediting bodies, content providers, technology providers, and suppliers of medical products, information, and services. These entities may supply information that is posted on or accessible through this Website, and, solely in the case of accrediting bodies, may set standards applicable to certain content, but they do not control the content or the operation of this Website.
DISCLAIMER OF WARRANTY
THIS WEBSITE AND ALL SERVICES AND INFORMATION MADE AVAILABLE ON OR THROUGH THIS WEBSITE ARE PROVIDED ON AN "AS IS," "WHERE IS," AND "AS AVAILABLE" BASIS WITHOUT REPRESENTATIONS OR WARRANTIES OF ANY KIND WHATSOEVER, EXPRESS OR IMPLIED, INCLUDING WITHOUT LIMITATION, NON-INFRINGEMENT, MERCHANTABILITY, FITNESS FOR A PARTICULAR PURPOSE, OR ACCURACY OF INFORMATIONAL CONTENT. Without limiting the foregoing, Northtrac makes no representations or warranties about the accuracy, reliability, completeness, correctness, or timeliness of the content, software, text, graphics, video, links, or communications provided on or through the use of the Website.
When using the Website, information will be transmitted over a medium that may be beyond Northtrac's control and jurisdiction. Accordingly, Northtrac does not assume any liability for or relating to the delay, failure, interruption, or corruption of any data or other information transmitted in connection with use of the Website.
NORTHTRAC DOES NOT WARRANT THAT THIS WEBSITE OR ANY SERVICES OR INFORMATION MADE AVAILABLE ON OR THROUGH THIS WEBSITE, INCLUDING WITHOUT LIMITATION ANY THIRD-PARTY SOFTWARE, PRODUCTS, ITEMS OR OTHER MATERIALS USED IN CONNECTION WITH THIS WEBSITE, WILL BE TIMELY, SECURE, UNINTERRUPTED OR ERROR FREE, OR THAT DEFECTS WILL BE CORRECTED.
ANY INFORMATION DOWNLOADED OR OTHERWISE OBTAINED THROUGH THE USE OF THIS WEBSITE IS DONE AT YOUR OWN DISCRETION AND RISK. YOU SHALL BE SOLELY RESPONSIBLE FOR ANY DAMAGE OR LOSS OF DATA THAT RESULTS FROM THE DOWNLOADING OR USE OF THE INFORMATION AND FOR ANY RESULTS OR LACK OF RESULTS FROM THE USE OF SUCH INFORMATION.
LIMITATION OF LIABILITY
IN NO EVENT SHALL NORTHTRAC BE LIABLE FOR ANY CLAIMS OR LOSSES WHATSOEVER OF ANY KIND, WHETHER DIRECT, INDIRECT, SPECIAL, INCIDENTAL, CONSEQUENTIAL OR PUNITIVE, AND WHETHER ARISING FROM AN ACTION IN CONTRACT, TORT, OR OTHERWISE, RELATED TO OR IN CONNECTION WITH THIS WEBSITE OR ANY SERVICES OR INFORMATION MADE AVAILABLE ON OR THROUGH THIS WEBSITE. WITHOUT LIMITING THE GENERALITY OF THE FOREGOING, NORTHTRAC SHALL NOT BE LIABLE FOR ANY CLAIMS OR LOSSES IN CONNECTION WITH ERRORS, OMISSIONS, OR INACCURACIES OF INFORMATIONAL CONTENT, OR ANY DECISION MADE IN RELIANCE ON THE INFORMATION CONTAINED ON OR ACCESSIBLE THROUGH THE WEBSITE.
YOUR SOLE REMEDY FOR ANY CLAIMS IN CONNECTION WITH THIS WEBSITE IS TO DISCONTINUE USING THIS WEBSITE AND THE RELATED CONTENT AND SERVICES. THE FOREGOING LIMITATION SHALL APPLY AND SURVIVE NOTWITHSTANDING ANY FAILURE OF ESSENTIAL PURPOSE OF ANY REMEDY.
SOME JURISDICTIONS DO NOT ALLOW THE EXCLUSION OF CERTAIN WARRANTIES OR THE LIMITATION OR EXCLUSION OF LIABILITY FOR INCIDENTAL OR CONSEQUENTIAL DAMAGES. ACCORDINGLY, SOME OF THE ABOVE LIMITATIONS MAY NOT APPLY TO YOU.
INDEMNIFICATION
YOU AGREE TO INDEMNIFY, DEFEND AND HOLD NORTHTRAC HARMLESS FROM ANY AND ALL CLAIMS OR LOSSES ARISING FROM YOUR USE OF OR RELIANCE ON THIS WEBSITE OR ANY SERVICES OR INFORMATION MADE AVAILABLE ON OR THROUGH THISWEBSITE.
CHOICE OF LAW; ENTIRE AGREEMENT; SEVERABILITY; NOWAIVER
This Agreement shall be governed by and interpreted in accordance with laws of the Commonwealth of Pennsylvania, without giving effect to any conflict of laws provisions. The parties hereby consent to the exclusive jurisdiction of and agree that venue is proper and convenient in the state and federal courts situated in Goshen, Indiana.
This Agreement, along with the Privacy Policy incorporated within it by reference, constitutes the entire agreement between you and us with respect to the use of Website and the content.
If any provision of this Agreement is held by a court of competent jurisdiction to be invalid or unenforceable, then such provision shall be enforced to the maximum extent permissible so as to affect the intent of this Agreement, and the remainder of this Agreement shall continue in full force and effect.
The failure of Northtrac to exercise or enforce any right or provision of this Agreement will not be deemed a waiver of such right or provision.
SURVIVAL; CLAIMS
The provisions of this Agreement which by their nature would continue beyond termination or expiration of this Agreement shall survive such termination or expiration. Any claims arising in connection with your use of the Website or any content must be brought within one (1) year of the date of the event giving rise to such action. Remedies under these Terms and Conditions are exclusive and are limited to those expressly provided for in these Terms and Conditions.
Mobile Opt-IN Agreement, and terms
Your access to, and use of, the mobile communication tools and text messaging services (collectively, the "NorthTrac") is subject to portal Terms of Use and Privacy Acts that are applicable through the subject laws and regulations. By clicking "Opt-In" or otherwise you agree that accessing and using NorthTrac, you accept, without limitation or qualification, the Terms of Use. NorthTrac provides on-the-go access to important information and services related to your electric account. As mobile access and text message delivery is subject to your mobile carrier network availability, such access and delivery is not guaranteed.
YOU MAY OPT OUT OF TEXT DELIVERY AT ANY TIME BY TEXTING STOP TO ANY NUMBER SUPPORTING OUR SERVICE. YOU ALSO HAVE THE ABILITY TO RE-SUBSCRIBE TO THE SERVICE IF YOU HAVE UNSUBSCRIBED BY TEXTING START. NORTHTRAC IS PROVIDED "AS IS." TO THE FULLEST EXTENT PERMISSIBLE PURSUANT TO APPLICABLE LAW, NORTHRAC HEREBY DISCLAIMS ALL WARRANTIES, EXPRESS OR IMPLIED, INCLUDING, BUT NOT LIMITED TO, IMPLIED WARRANTIES OF MERCHANT-ABILITY AND FITNESS FOR A PARTICULAR PURPOSE AND NON-INFRINGEMENT.